Oct 15 2014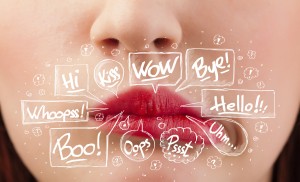 Recently, I was interviewed by Boyd Blackwood as part of his very informative podcast series on iTunes called "Life's a Pitch." Boyd has interviews with many pros on the topic of presenting and persuading in order to prosper,  and I highly recommend the series. The interviews are lively, entertaining and always informative and actionable, and Boyd presents background on the topics and presenters that is also worth hearing.
During my 17 minutes of fame, Boyd and I discussed the basics of vocal impact or how you are perceived by the sound of your voice, starting with 'hello.' We discussed what makes a voice interesting, at what pitch to speak (different from what pitch to give!,) and how to care for your voice. Take a listen, and hum along to try out the exercise I gave him.
Let me know what you think.